2nd May 2010
Seminar & A2 Judging Assessment


Jacobs Social Club, Long Lane, Aintree
Our president Margaret Wildman gave a great seminar on the Boxer, with emphasis on the head. This was followed by a Kennel Club A2 Judging Assessment in the afternoon.
Thank you to everyone who took part for making the event a success and to everyone who handled dogs for the assessment part of the day.
The Seminar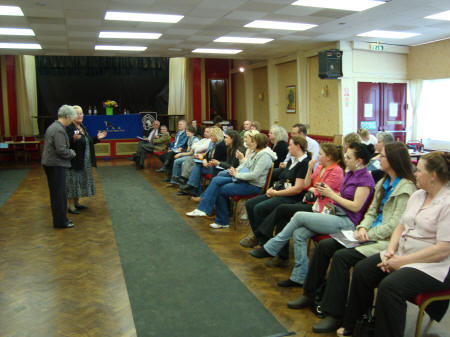 The seminar in the morning was presented by our President Margaret Wildman
Presentation to Speaker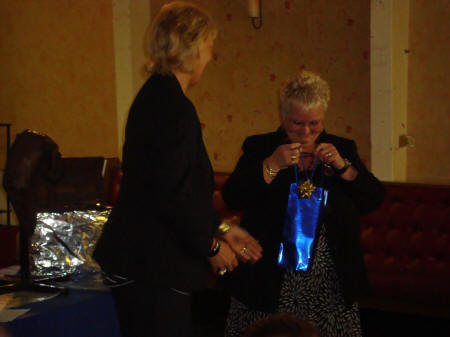 A presentation to the speaker, Margaret Wildman, made by Secretary Marion McArdle
The Assessors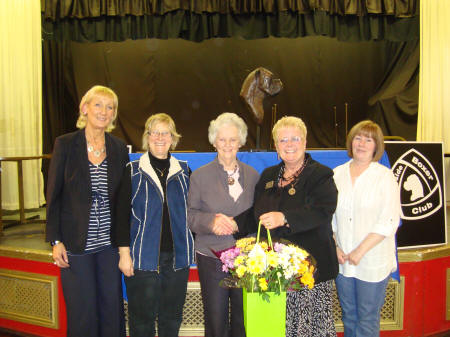 (L-R):
Secretary Marion McArdle, Steward Roberta Wright, The Kennel Club A2 Assessor Maureen Wragg, President Margaret Wildman and steward Jan Webster.
Thank you to our stewards who did an excellent job
The KC A2 Assessment dog handlers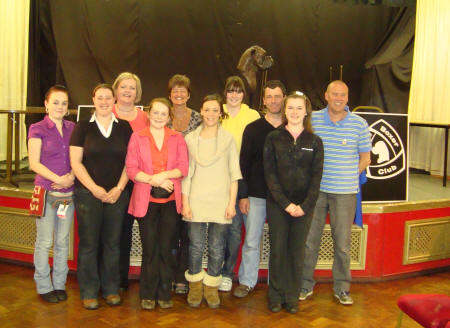 Our dog handlers for the day, who all did an excellent job and deserve big thanks from the officers and committee of the Merseyside Boxer Club.
Thank you to everyone who attended the Seminar & A2 Assessment